Take a look at the view of the famous Battery waterfront upon arrival in Charleston, SC.
The first leg consisted of a 2 day trip from Key West, FL to Fort Lauderdale, FL with one overnight stop in Marathon. This trip was on a 58′ catamaran. Unfortunately, conditions caused the voyage to be done under power as the winds were light and on the nose (cruise speed: 8 knots).
The second leg from Palm Beach, FL to Charleston was completed in two days on a 77′ powerboat. Two days spent in luxury, we might add! The expansive VIP stateroom with ensuite head & shower provided an extremely comfortable accommodation, not to mention the great meals created in the gourmet galley. However, this trip loses points in the performance. A typical day on the 77′ powerboat consisted of 200 miles, approximately 10 hours a day, 800+ gallons of fuel, with an average fuel cost of $12.50 a mile. She is currently on her way to her summer homeport of Hyannis and Chatham, Massachusetts. Weather permitting and in delivery mode it is an 8 day trip with $20,000+ total fuel cost.
When we compare this performance to an MJM Yachts 40z or 50z, the differences are striking. If it was a 200 mile day in a 40z or 50z, the total cruise time per day would average around 6 hours at $3 per mile in fuel cost. If the MJM did the whole trip, in delivery mode, it could be a 4 1/2 day trip with a $4,800 total fuel cost.
While all three vessels have redeeming qualities, they all have weaknesses just the same. These are just interesting numbers to consider!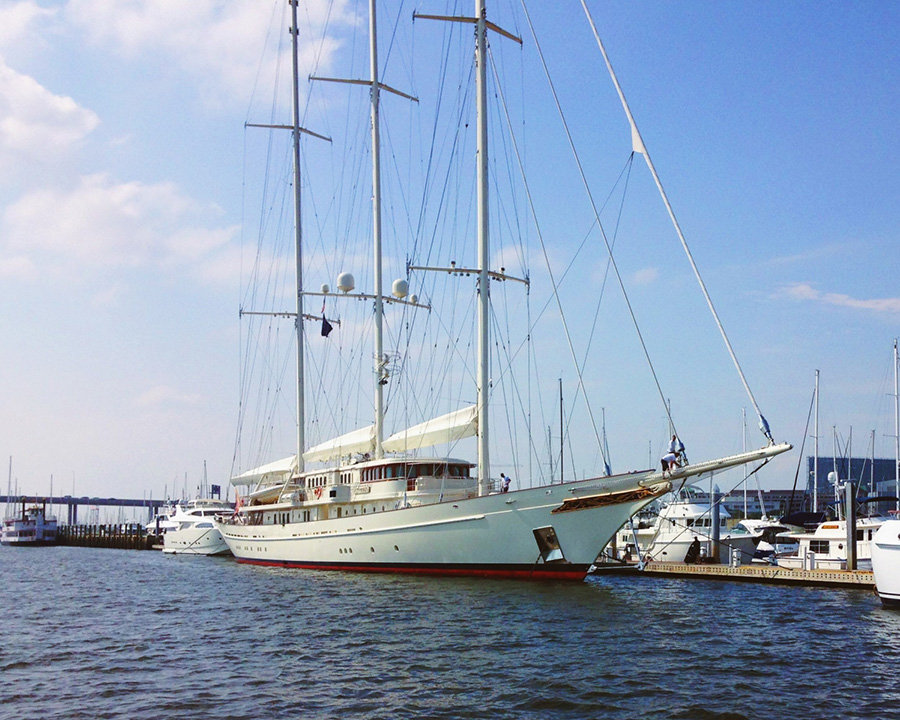 We saw the world famous ATHENA: the 79m Royal Huisman flagship yacht on the dock in Charleston.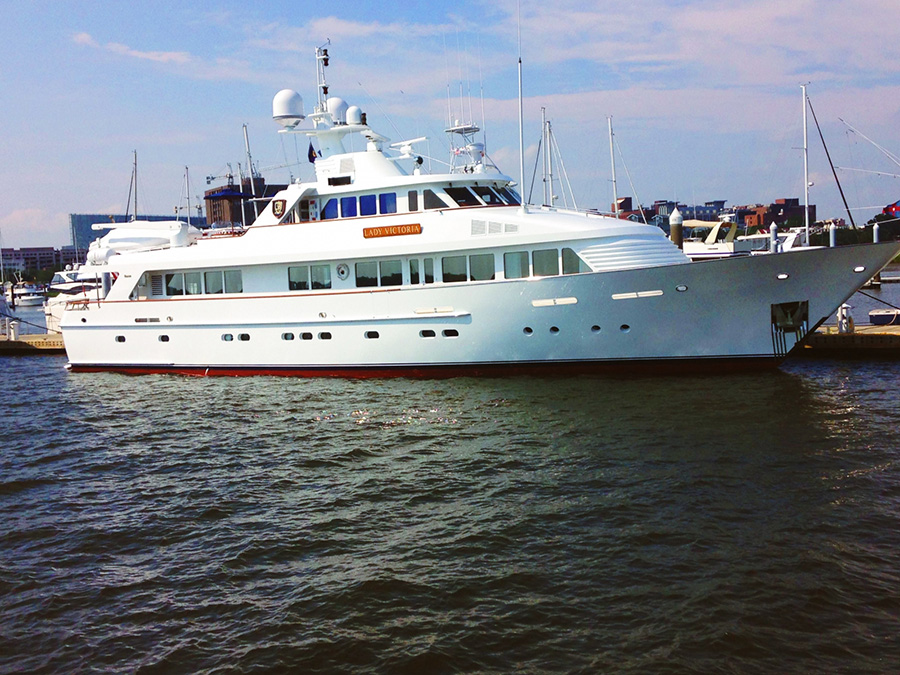 Finally, we also ran into an old friend of ECYS on the 120′ Feadship LADY VICTORIA.