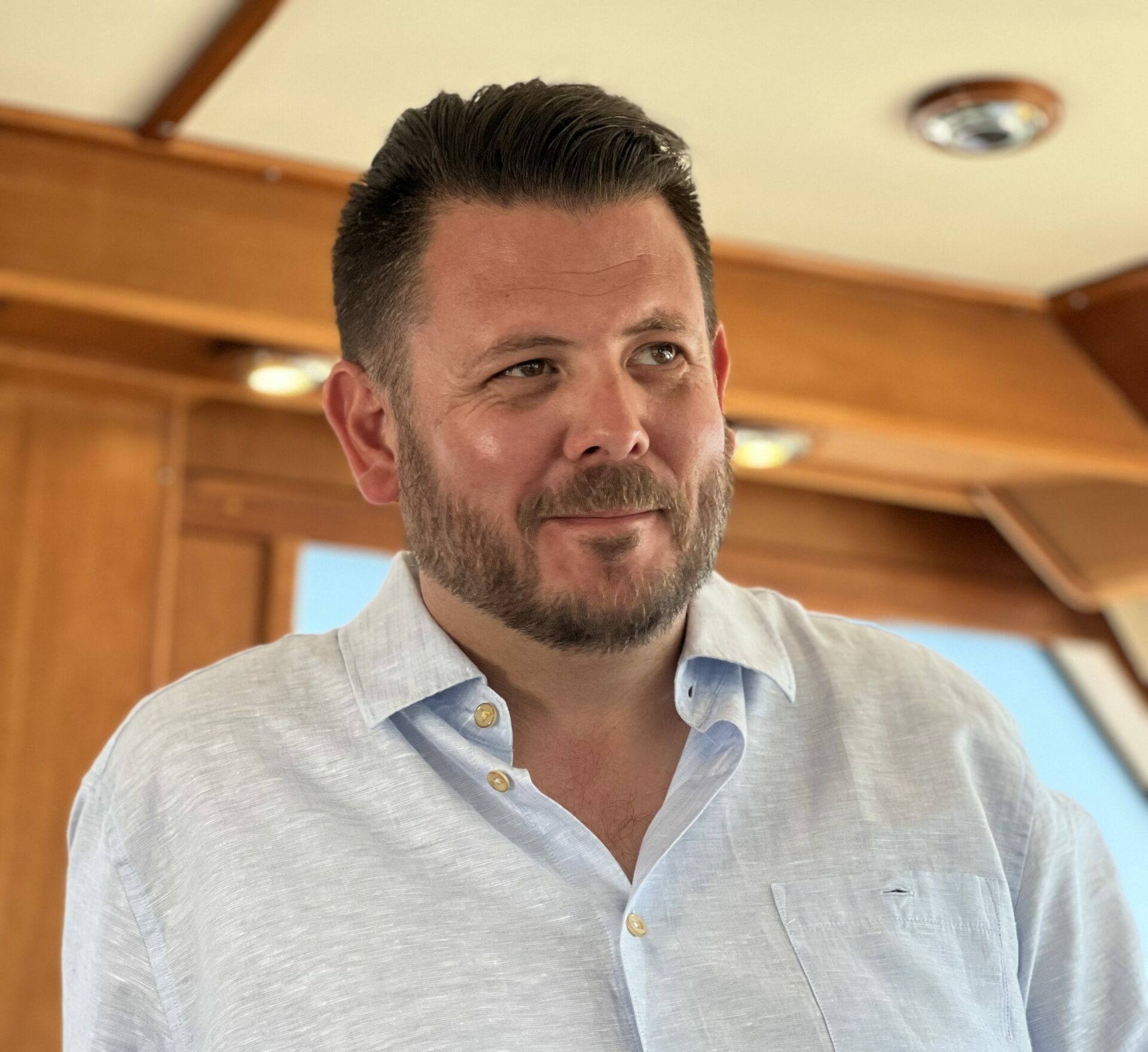 LLOYD COOPER – YACHT BROKER
---
Born and raised in Cambridgeshire, England, Lloyd developed a love of boating early on. His passion sparked from spending many family holidays traveling the inland waterways on Narrowboats as well as boating to Dartmouth on the southwest coast and up and down the east coast of England.
As a young man, Lloyd received the opportunity to move to the East Coast of the United States and he jumped at it. When he landed in Annapolis, Maryland, a town well known for boating, he realized there was nowhere he would rather be than in the yachting industry. Quickly learning the ins and outs of the business, he started as an equipment operator in boatyards before moving on to private fleet management, yacht deliveries, running his own yacht management company and finally working as a Yacht broker. He has been lucky to have logged many sea miles on a broad range of power and sailing yachts over the years between the US and throughout the Caribbean.
Now a seasoned Yacht Broker Lloyd has accumulated a vast knowledge of many power and sailing yachts over the years. He has worked on a diverse range of yacht projects, besides typical power/ sail they include Custom builds, classic, Downeast, wooden sail, wooden power, cold molded and Aluminum yachts.
His diverse background and hands-on experience in so many aspects of the yachting industry have allowed him to understand and fulfill client's needs when it comes to finding their perfect yacht. Lloyd considers himself a consultant in the yacht purchase process, placing heavy importance on accomplishing all his clients' purchase goals.